ADAPTED INTERIOR FLOORING TO
SPORTS AND ATHLETES
The world's first modular sports flooring is designed to provide comfort and safety for players. The Naxos range is suitable for indoor sports areas.
It combines durability and resistance with aesthetics and portability.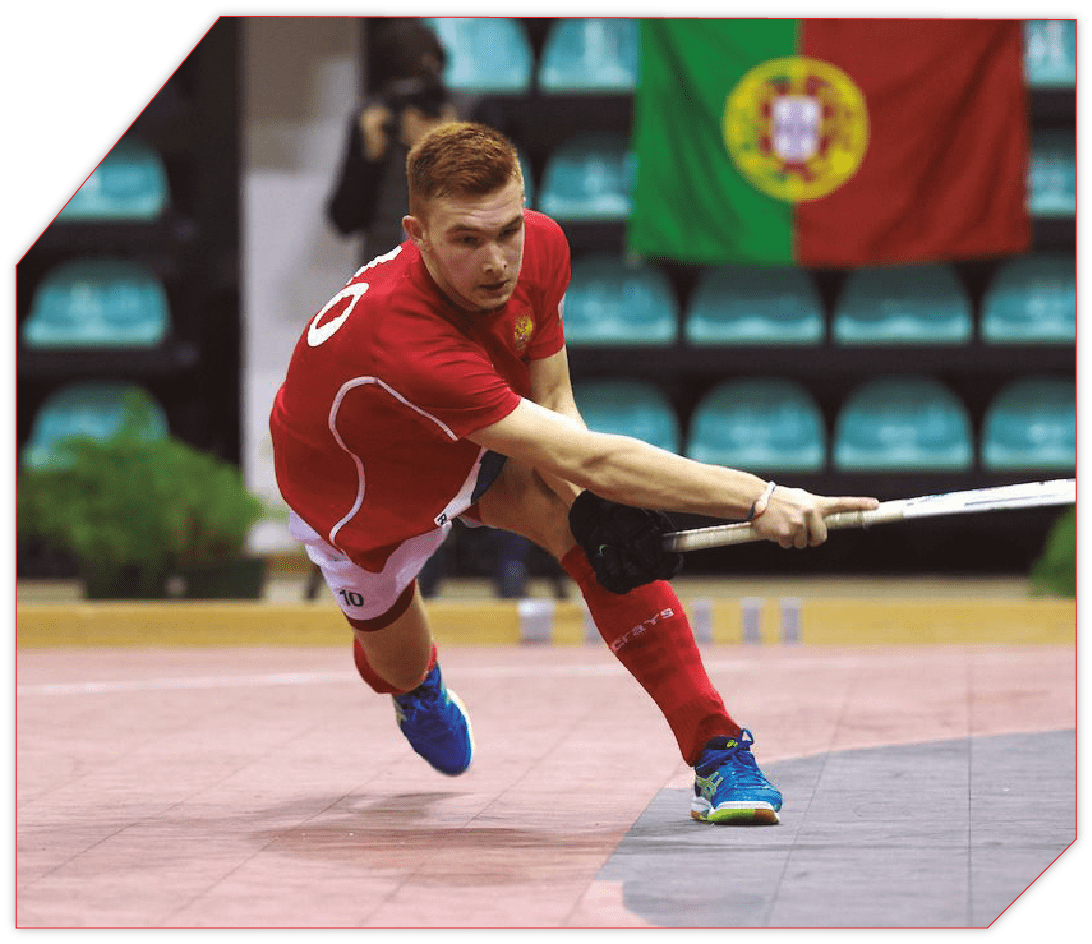 Naxos modular sports flooring, considered by many to be the best sports flooring in the world, offers unprecedented levels of grip and the best cushioning ever. As such, it is the flooring chosen for the most important national and international competitions in various sports, such as the Handball Federation of Portugal, the Table Tennis Federation, the Swiss Federation and the Italian Federation.
Various disciplines
Flooring suitable/tested for all sports, including roller sports.
Non-glare matt finish
Floor with a matt, non-glare finish that eliminates light reflections and increases grip levels.
adhesion levels.
Excellent levels of grip
The surface has a special microtexture that provides excellent levels of grip for any sport.
Cushioning
The only sports floor to offer vertical and lateral cushioning, providing unrivalled levels of comfort and reducing the level of injuries, thus protecting athletes.
Various sports certifications
Flooring certified by several national and international sports federations in various disciplines, including being the official flooring of several national teams.
Antibacterial
Modular flooring is not susceptible to the creation of bacteria and fungi, and is hygienic and easy to clean.
Uniform and continuous cushioning
Uniform and continuous cushioning throughout the floor, unlike others with only a few isolated cushioning points.
Sound insulation
The continuous cushioning subfloor between the base and the module provides sound insulation from sports practice and ball bouncing.

18-year guarantee
Sports Partner, the official manufacturer, provides an 18-year, no-cost guarantee.
No maintenance costs
All you need is a broom and a damp mop to maintain your modular flooring.
Various colours
A wide range of colours is available, allowing you to customise the floor to your liking.
Waterproof/moisture resistant
The continuous cushioning subfloor between the base and the module acts as a moisture barrier, providing the waterproofing that comes from the base while maintaining excellent levels of adhesion to the surface.
Easy and quick to repair
If necessary, the modules can be replaced quickly.
Sports markings
Possibility of making sports markings in the factory for faster installation.
Advertising
Advertising can be placed by changing the modules.
Removable floor
Not fixed or glued to the floor, allowing the floor to be easily transported from one place to another.